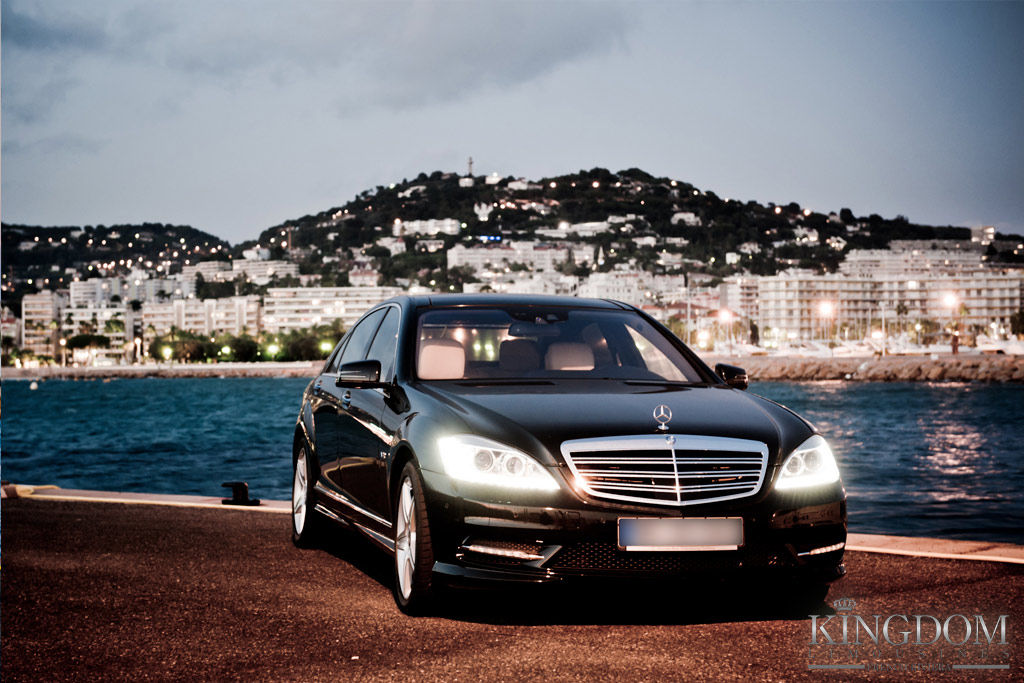 Which cities to visit in the French Riviera?
France is renowned for its monuments, architecture, museums and landscapes of course.
From North to South, there is always something to discover. Some of you have already sent me ideas on subjects I should write about including the French Riviera. The Kingdom Limousines office I went to, was situated in Cannes la Bocca.
Transport in the French Riveria
If you've never been to the French Riviera, it may be time for you to visit. Transportation wise, there about everything you can think of; cars, buses, trucks, boats, bicycles, motorbikes, tramways, trains, planes or helicopters. I mean, the only transportation missing is the subway. Other than that, everything is available.
Like in major cities we could be worried about pollution and quality of air but I see that France, like many other cities in Europe are working on Hybrid energy sources.
What I liked best about means of conveyance were the valet services. As my wife and I haven't taken a trip in quite a while, I decided to test some "custom" French services for our anniversary. First, we took the bus from the airport which wasn't so bad because it was late in the evening but the next morning I took a premium valet service for our stay.
Many valet services are available in the region, allowing you to attend the most popular and luxurious locations.
They have drivers available from St Tropez to Monaco. I must say that it was the most comfortable and peaceful
mean of transportation I have been in. What a beauty with leather seats and wooden interior. I really loved the GPS feature that tells you where you are in real-time (just like when you're flying international). I'm missing the point, what I wanted to point out was the 3 cities you need to see when visiting the French Riviera.
Top 3 cities you must see!
The French Riviera offers a large variety of landscapes and cities to visit. It is well known that the cities of the French Riviera have a certain "je ne sais quoi" that makes your trip more than unique. The three essential towns of the French Riviera that you have to visit are:
Cannes: Renowned for the Movie festival and its luxurious shops, Cannes is the city that you must discover during your stay. Located in front of the Mediterranean Sea, you will take pleasure in tanning in a deck chair with a glass of French "Rosé". Take a walk around the old city or go shopping in the luxurious shops; whatever you are looking for, Cannes has it.
St Tropez: This French town is known for the "port of St Tropez". Walk amongst the rich and famous or take an ice-cream on the marina while glazing at the yachts. Hotels, beaches, restaurants are all sumptuous in this exceptional city.
Monaco-Monte-Carlo: The Principality of Monaco is an inviting city. Discover the most beautiful hotels, restaurants and cultural places in the South of France. Experience a drive through what is once a year, the "Grand prix de Monaco". Monaco is highly recommended when visiting the French Riviera.
A little bit of conversation with our driver
These towns are breathtaking and the food is delicious. I won't go into too many details mostly because those descriptions are best left to my wife. As a transport enthusiast, let's focus on the valet service which is more or less my department.
What I discovered when going through a valet service for the first time is how important I felt. As a bus driver, I'm no celebrity but the feeling of having someone taking care of me like that made me feel like a part of a higher class.
After a nice (informal) interview with our driver, I was told that customers valet services can be used for all kind of reasons. To take away the hassle of worrying about transportation, some foreigners rent out a fleet of drivers who organize multiple pick-ups or drop-offs. "Jean-Pierre", our dedicated driver, explained that there wasn't a particular type of customer and that everyone nowadays could call a limousine service. They are rented out for Birthdays for example; Limousine agencies often provide their services with champagne and music. Another reason for using a dedicated driver is for Weddings. People like to make an impression for the most important day of their lives and to not add transport planning to their very complicated schedule.
"Jean-Pierre" also told me that the film festival was a big part of the yearly business but was behind the revenue that "single" events could generate. In the French Riviera, many customers rent a limousine service for special events such as business dinners, parties or to impress clients. Airport and hotel pickups and drop-offs are still the main activity for the limousine services. In his opinion, people he is transporting are not all rich or famous. Many customers tend to be "average" as he pointed towards me. And he was right; I took the Kingdom Limousine service to impress my wife and to make up for the years we didn't do anything together.
For me, it was a perfect combination of high-class and practical spending, especially when visiting new places. "Jean-Pierre" took us on a tour of all the places we "tourists" should see but also to places that weren't expensive.