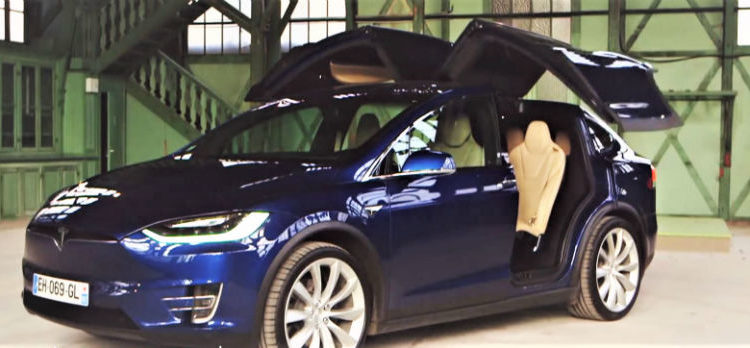 Choose an Uber ride with a Tesla Model X
Everybody knows the convenience of Uber's services, wich allow to book a car with a driver quickly from a mobile phone, at a good price. The novelty is in the new luxury range proposed by Uber with « Berline », Uber's premium service.
Only the best Uber drivers, those with a rating of 4.8 minimum and with more than 5000 Uber rides, are allowed to participate in this program
The cars accepted to participate in the program must be dark colored, with a leather interior, and be less than 6 years old.
They will make you dream: Jaguar XF, XJ, Lexus LS 600H, Maserati Ghibli, Mercedes Class E and Class S, BMW Series 5, 6, 7 and Audi A6, A7, A8. But the icing on the cake is definitively the possibility to be driven in a Tesla Model X (the Model S is allowed also).
This 100% electric berline, from the famous American constructor, with its wonderful "Falcon" back doors opening to the sky like a butterfly's wings, will make you stand out from the crowd. This spacious car has seven seats.
At the moment, the Uber berline service is available only in the town centers and airports of Paris, Lyon and in the French Riviera, but there is hope that it will arrive soon in other areas.
The rides are 25% more expensive than those with the classic « Uber X », but does style have a price?