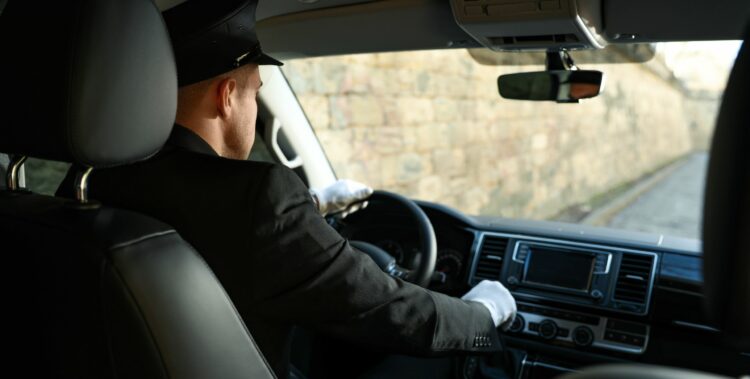 Why hire a private driver?
The VTC, a top-of-the-range option for hiring a chauffeur-driven car, frees you from many constraints while allowing you to travel in complete safety. Whether it is for a few hours or a few weeks, the service of transport with a professional driver is advantageous.
What is a private chauffeur?
A private chauffeur offers a personalised service for your personal and/or business trips. Discreet and punctual, he drives you to and from the destinations of your choice. The chauffeur-driven car is always an all-comfort model.
On board, you will have access to banking terminals and Wi-Fi. Drinks are available and you can charge your devices during the journey. Private drivers ensure that you reach your destinations safely, without having to worry about traffic.
Need a private driver for a future trip in the PACA region? Nice Cab offers you the services of independent drivers who put quality and efficiency at the heart of their priorities!
With a private chauffeur, you will save time!
Renting a car with a driver for a day or for a longer period of time allows you to optimize your time. Agree on the time you want your driver to pick you up for an appointment. Set a time that suits you to go shopping or to visit the city's points of interest.
The punctuality of the professional driver ensures that you won't waste time waiting for transport to become available. Not being behind the wheel yourself, you can enjoy your journeys to carry out your activities or simply to relax a little.
The use of a premium transport service is particularly interesting from a professional point of view, as you can boost your productivity while giving yourself more free time.
No need to worry about driving after a party
Safety comes first and driving after a party is not recommended. However, it is not always easy to find a reliable way to get home. This is not a problem when you opt for private transport.
Drivers are available 24/7. This makes VTC a safe way to get home after a drunken dinner or a few drinks with friends. This passenger transport service allows you to travel with several people, as the vehicles offer up to 7 comfortable seats.
No more hassle of finding a parking space
Parking is a hassle for most motorists because it is not always easy to find a free space. The stress increases when you have a schedule to keep: a meeting, a plane to catch, a medical appointment…
Not to mention the risk of having to park in an area where the safety of your vehicle is not guaranteed. Opting for a chauffeur-driven car for your business and/or private trips means freeing yourself from parking constraints. The driver offers a door-to-door service!
Travel in comfort and without stress with your private driver
Driving often deprives us of simple pleasures. Too exhausted, we don't appreciate the excursions. Too focused on the road, we don't notice the beautiful scenery as it passes by. Sometimes there is no conversation and the atmosphere in the car becomes stale. A private driver is the ideal solution if you wish to visit the cities of the French Riviera in comfort !
Trust the specialists in passenger transport, private transport and their discretion for your transfers, business trips, excursions… Professionalism is guaranteed regardless of the size of the trips you are planning. Take advantage of this to savour the pleasure of relaxing fully on each trip.
Save time during your transfers, free yourself from the constraints and stress of driving. In a comfortable vehicle with an experienced driver at the wheel, you will live a pleasant and luxurious experience that will revolutionize your travels.