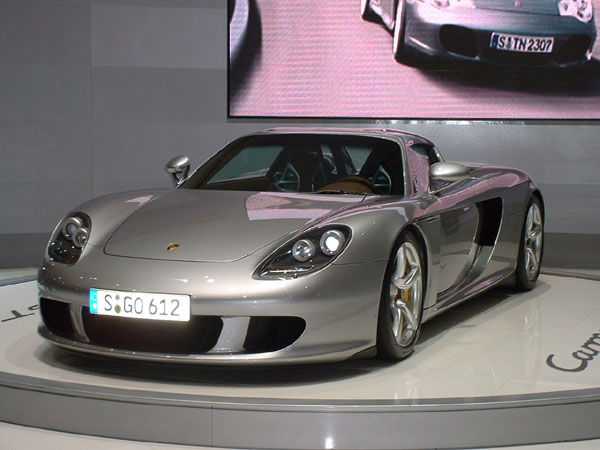 The 2014 International Automobile Exhibition
I want to help you discover the latest innovations from the 2014 automobile exhibition, but this time on an international scale!
The Audi Sportback Concept
It consists of 5 doors and four seats. There's been a 29 cm extension when compared with the sports coupe.
The Fiat 500 X
This Italian car is the new crossover compact of the 500 family! It comes with a 4X4 transmission produced by Jeep and thanks to a close collaboration with Chrysler. There are also two wheel drive versions as well.
The Jaguar XE
Looking very similar to the modern XF and XJ versions, it possesses a previously unseen four cylinder engine with a V6 3.0 and 340 hp.
The BMW X6
The car will be a 5-seater, with enhanced additions and TwinPower Turbo motors reflecting the same lines as the previous X5.
 The Ford Mondeo
It is composed of lighter and more robust materials as well as new security systems such as pedestrian detectors or inflatable seatbelts. I will also be equipped with new gas and diesel engines as well as a hybrid motor.
The Mazda MX-5
Fourth generation, the renowned Japanese road-ster is based upon the "kodo" style. It maintains the same motorization and is placed on a lengthened chassis with a lowered center of gravity.
The Opel Corsa
The design is similar to the previous model, its bodywork, however, is entirely new. Two types of chassis, comfort or sport, are available, as well as different driver assistance systems. It possesses a new 1.0 engine block with 115 hp.
The Volvo XC90
They will have the latest generation of four cylinder E-Drive motors and a rechargeable mechanical 400 h motor. It will also have the latest features in equipment and security.
The Smart Fotwo and Forfour
The Fortwo has been revamped and is accompanied by an entirely new Forfour. Same technical base as the Twingo 3 thanks to a partnership between Renault and Daimler.
Volkswagen Passat
It's a more dynamic model, larger and more comfortable than the previous edition. It possesses new engines such as the rechargeable mechanical hybrid of the Golf GTE. Everything has been calibrated for the mastery of weight and consumption.