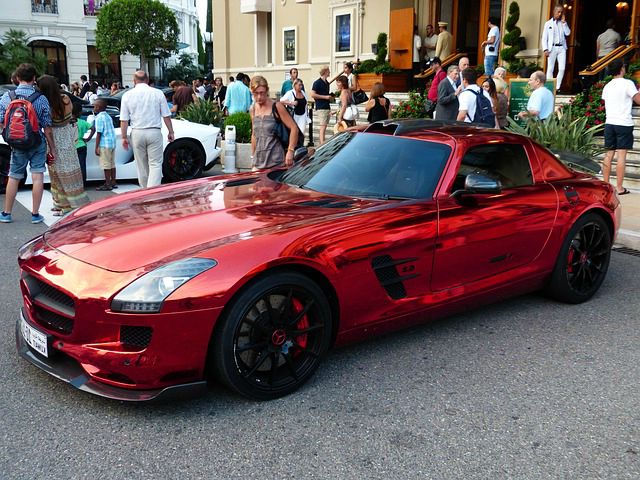 Gift idea: rent a luxury car for a birthday
Kingdom Rent helps you fancy your birthday, holiday, weekend, wedding and sports events by easing your access and ability to rent the world's most classy sporty, convertible and luxury car models. The luxury sedan cars are also available, which are highly convenient for long distance drives and street racing. Some examples of available sedan cars include the Rolls Royce Phantom, Porsche Panamera and BMW 6 Series Gran Coupe.
Kingdom Rent Carrentals offers customer a variety of stylish sports cars to pimp your occasions. This specialist rental company offers a variety of the choice of cars that range from Rolls-Royce, Bentley, McLaren, Ferrari and Lamborghini to Audi, Mercedes, Porsche and Maserati. BMW and Range Rover are also amongst our exceptional quality rental cars. Limousines are also part of our rental luxury rental cars that are exclusive birthday machines.
Rent a luxury sport car
Our luxury sport cars grant you the comfort and beauty you deserve for your event. Some of our exclusive luxury rental cars include a four-seater Rolls Royce Drophead and a two-seater Ferrari 458 Italia. These elegant machines have high acceleration powers and stability that guarantees you speed as you cruise during your weekends, vacations and evenings. These luxurious sports machines are designed in outstanding shapes and color blends, giving you best visual impression on your holidays and street rides.
Rent a Mercedes SLS Amgroadster and McLaren MP4-12C are also part of our rental exclusive sport cars. The two-seater Lamborghini Aventador is also amongst our classy rental sport cars, and one of the most expensive luxury cars. These cars are designed to guarantee pleasant trips, flawless quality and an ultimate road experience. Our rental charges for these cars are usually favourable to our customers.
A Limousine for a birthday
Birthdays are some of the most important and significant events. Our elegant fancy cars offer you the quality and class of such events. Amongst other luxurious birthday, cars are Limousines, Mercedes and Lamborghini. Celebrities have always been associated with elegant Limousines as birthday gifts to their favorites.
The Limousine company also has a substantial number of cars in our rental business. The Limousine cars are perfect birthday gifts due to their ultimate elegance and beauty. Limousines are also convenient for tourism activities with family or friends as well as airport transfer. And if you are on the French Riviera, don't forget to visit cities ! Besides being given a limousine as a birthday gift, some people decide to hold birthdays in the vast, spacious and elegant interior of these cars. Rolls Royces are also fantastic birthday gifts. Limousine is, however, an exceptional vehicle to offer as a birthday gift.
Rent a luxury convertible car
Cars in the convertible group are characterized by specially designed convertible automatic doors. Quality and class are key features associated with our super-fast convertible cars. To give you an idea of the budget for this type of car rent :
The Mercedes EClass and Mercedes SL 350 are relatively cheaper and are available for between 350£ and £400.
Some of the luxury convertible cars include the four-seater BMW 640 Cabrolet, Audi S5, whose price ranges between £750 and £800 for three days.
A franchise of about £10,000 is required to rent for more than seven days. These convertible cars also have a specially designed interior to offer customers superb comfort. These exclusive luxury convertibles are granting you the fun and fancy life you deserve for your weekend or vacation. Most of our convertible rental cars have an open roof, offering a clear natural view to our customers. Convertible cars are technically designed and fixed with a flexible roof that can be adjusted for changes in the atmosphere. This makes them favourable for sunny weekends, warm afternoons and summer vacations and holidays.
Do you ever rent a luxury car for an event ?