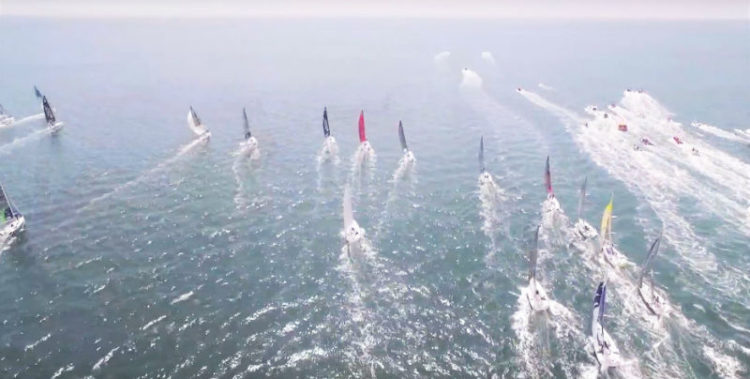 Regatta : Route du Rhum 2018
The Route du Rhum 2018 will go from Saint-Malo to Pointe-à-Pitre in Guadeloupe. This is the 11th edition . Departure at the beginning of November.
This very popular race is held every four years.
Victim of its success, this edition had to enlarge its quota of 100 participants. This year there will be 122 solitary sailors attempting the adventure.
This race welcomes both professional and amateur skippers, for a face to face with the ocean. It is human adventure in its raw state.
The exploits of Mike Birch, Florence Arthaud, Laurent Bourgnon and Lionel Lemonchois have become legendary.
This year sees notably, the renewed participation of Damien SEGUIN, disabled skipper who has already twice run the Route du Rhum, on a 12 meter sailboat: in 2010 he arrived 10th, in 2014 he finished 8th. This exceptional skipper won the last edition of the Tour de France at La Voile.
The race concerns all sailboats from 39 feet. A novelty this year: the competitors will be divided into six classes, rather than the five of 2014.
The festivities open to the public begin on October the 24th in Saint-Malo. On October 25th and 26th there will be a boat parade, with the start of the race on November 4th. We are about 200 days from departure!