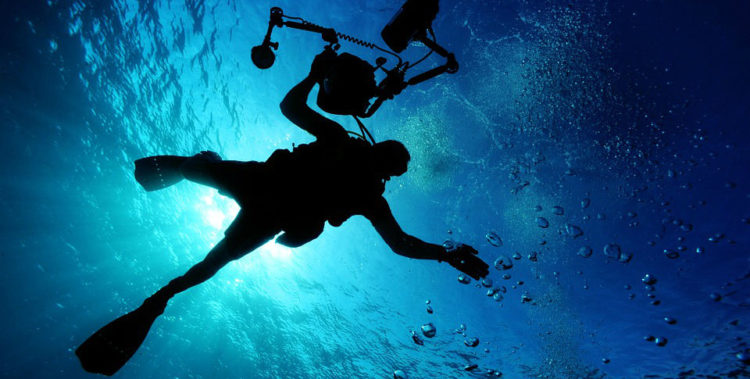 Learn to dive in Rangiroa, French Polynesia
A visit to French Polynesia is bound to include endless hours spent by the pristine seaside, gazing out over miles of crystal clear waters and gentle Pacific breezes. Often calm and alluring the ocean that surrounds Rangiroa and makes up the bay is one of indescribable beauty but what the surface has to offer is only the beginning. Dive in, take a deeper look and find a world of discovery at your fingertips.
Paradise landscapes
Rangiroa is well known for its stunning landscapes. White sandy beaches that stretch on for miles with thousands of shade palms swaying in the wind make up the perfect holiday getaway. However, many don't know that below the surface is a whole new landscape, one with coral formations, unique plant life and the kind of scenery you can only appreciate by getting up close and experiencing it first hand.
Fish and marine animals
Large to small, there are literally thousands of local animals to meet when you dive in the waters of French Polynesia. Many know about the Giant Sea Turtles that cruise the waters nearby, gentle and easy going these guys are a joy to meet. Less famous are the Manta Rays whose presence creates a wondrous atmosphere. Rangiroa is also home to several species of shark, including the hammerhead and schools of exotic, multi-colored fish that brighten up the experience.
Teams of professionals
It's important to note that when diving in Rangiroa whether for the first time or as a seasoned veteran there are plenty of trained and certified professionals who will be with you every step of the way. Rangiroa is an ideal destination for many of the worlds top water sports enthusiasts, including professional divers who are familiar with the area and can show where to go, where not to go and how to get the most out of your adventure no matter your skill level.
If learning to dive is something you've always wanted to do, there is no better place in the world to make that happen than the gorgeous, clear and abundantly populated waters of Rangiroa, French Polynesia. The sea life, the corral formations and the easy going atmosphere make for the best possible learning experience with plenty of stories to take home until next time. It might just start a passion in life for exploring the vast undersea landscapes at your disposal.