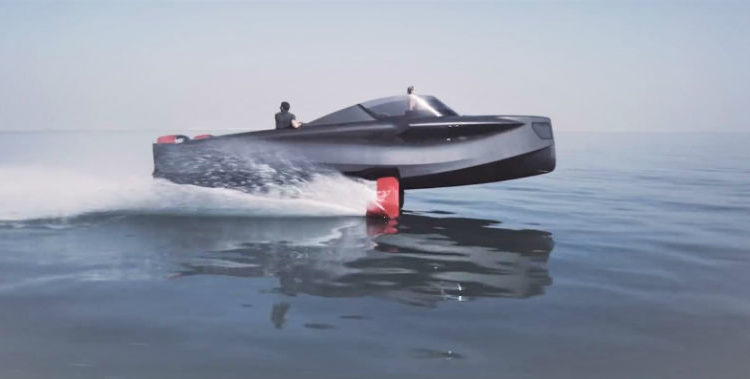 Foiler : Did you ever saw a flying boat ?
Foilers are flying boats, nothing less. The hydrofoil technology allows these special boats to gain more speed.
The mechanism usually consists of a wing like structure mounted on the hull. It is used in a variety of boats. Even if it increases the complexity of building the boat, this technology smiles particularly at speed lovers.
The possibility of being able to propel a boat in the air, thanks to sails or an engine, has fascinated sailors since the beginning of the last century. The precursor was the Italian engineer Enrico Forlanini (1848-1930). This aeronautical pioneer started modelling foilers since 1898. He made a famous test in 1906 on the Lake Maggiore, and his craft reached the speed of 68 km/h.
With modern times, if the thirst for speed is still there, we arrived at the time of the experts. Some catamarans from the America's Cup have been able to show their foils to the world!
« The Week Affoilante » (« La Semaine Affoilante » )- will be held this year in France in Port Frejus from 14 to 17 June 2018. It will be a large gathering of gear on foils (kitefoils, foil boards, trimarans, catamarans …), with races and demonstrations. It will be an opportunity to sail on foilers and to exchange between enthusiasts and sailors.